Estate Agency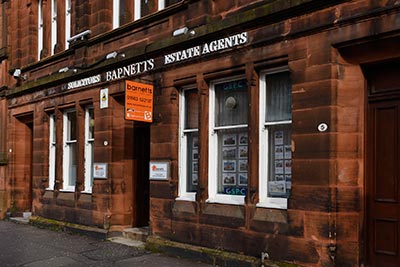 Plannning a move? Relax. We'll make your move trouble free.
Buying & Selling
We understand that buying and selling can be a complex, expensive and stressful process. Using our service, you can minimise that expense and stress. Our Property Manager Lynne Strachan can guide you through. She will firstly arrange a valuation for your property, then instruct a Home Report, prepare a full schedule with photographs and list it on Rightmove.co.uk for a one off fee.
Unlike some traditional Estate agencies, once your property is registered for sale, it stays on the list, at no extra cost, until it is sold. Our Estate Agency package includes:
A free valuation of your home

A competitive quotation for estate agency and/or legal services
Expert advice
Personal service from your own dedicated sales negotiator
Weekly colour advertising until your home is sold (or for 6 months), including

Your property displayed in our office window
High quality, full colour schedule with photographs, floorplan

Viewings and support available till 9pm weekdays and weekends
At every step of the way, Lynne, Conveyancing Partners Alastair and Mark together with our highly qualified team will provide sound professional advice, starting with pre-purchase and pre-sales advice before you commit and including guidance on:
home reports and surveys
how to offer successfully
expected purchase prices
arranging finances, mortgages and affordability
the conveyancing process
pre and post-sale costs to help you budget for your move
All our offers to purchase are based on the Scottish Standard Clauses.
Above all we have extensive local knowledge and experience and take pride in getting to understand your personal circumstances and needs to give you the best service possible.

We deal with all aspects of conveyancing for residential purchases and sales and leases Commercial property purchase and sales and leases. We have extensive experience in the handling of contracts, leases and all aspects of residential, agricultural, commercial and industrial property transactions. Whether you're taking on a tenancy or are a landlord looking for buy to let property, speak to us for personalised advice.