Barnetts - Solicitors - Estate Agents
Since the doors of Barnetts first opened in Grange Place, built in the early 19th Century, as part of the grand Victorian rebuild of Kilmarnock's John Finnie Street area, we've always been a forward looking law firm.

Over time individual staff members may have come and gone, but our ethos has always been the same. We're devoted to providing a personalised, multi-skilled service to our clients, with an experienced team of lawyers and paralegals capable of supporting you through every legal process.

Every one of our solicitors is qualified and able to handle a broad general workload, but each member of our team also has their own area of expertise, enabling us to handle your work throughout your lifetime.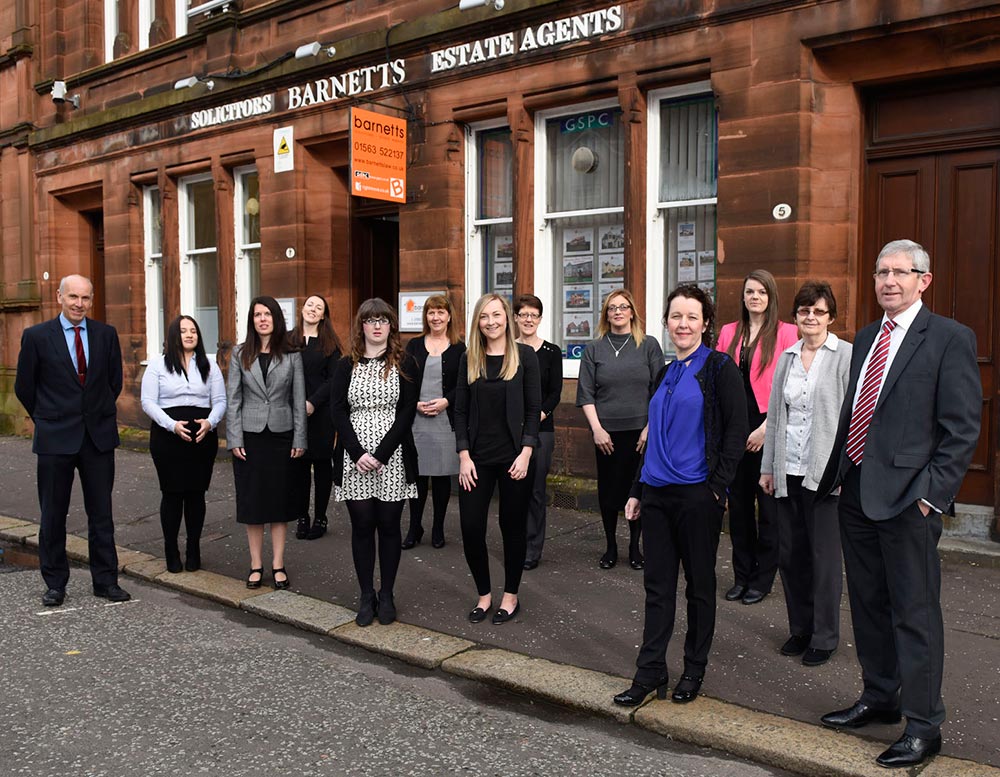 Personal service is key to the Barnetts ethos. Our three partners Alastair Cochrane, Lynn Walker and Mark McMillan pride themselves in establishing good client relationships. They are backed up by our highly professional office staff. Together, we all undertake regular professional training to maximise our skills and keep up to date with new legislation, techniques and best practice.

Our biggest strength is in the quality and experience of our staff, many of whom have been with the firm for many years, ensuring continuity and giving clients a highly personalised experience.

Many of our clients and their families have used Barnetts time and time again to assist with their cases, knowing that they can always be assured of prompt, sympathetic and efficient service, tailored specifically to their needs.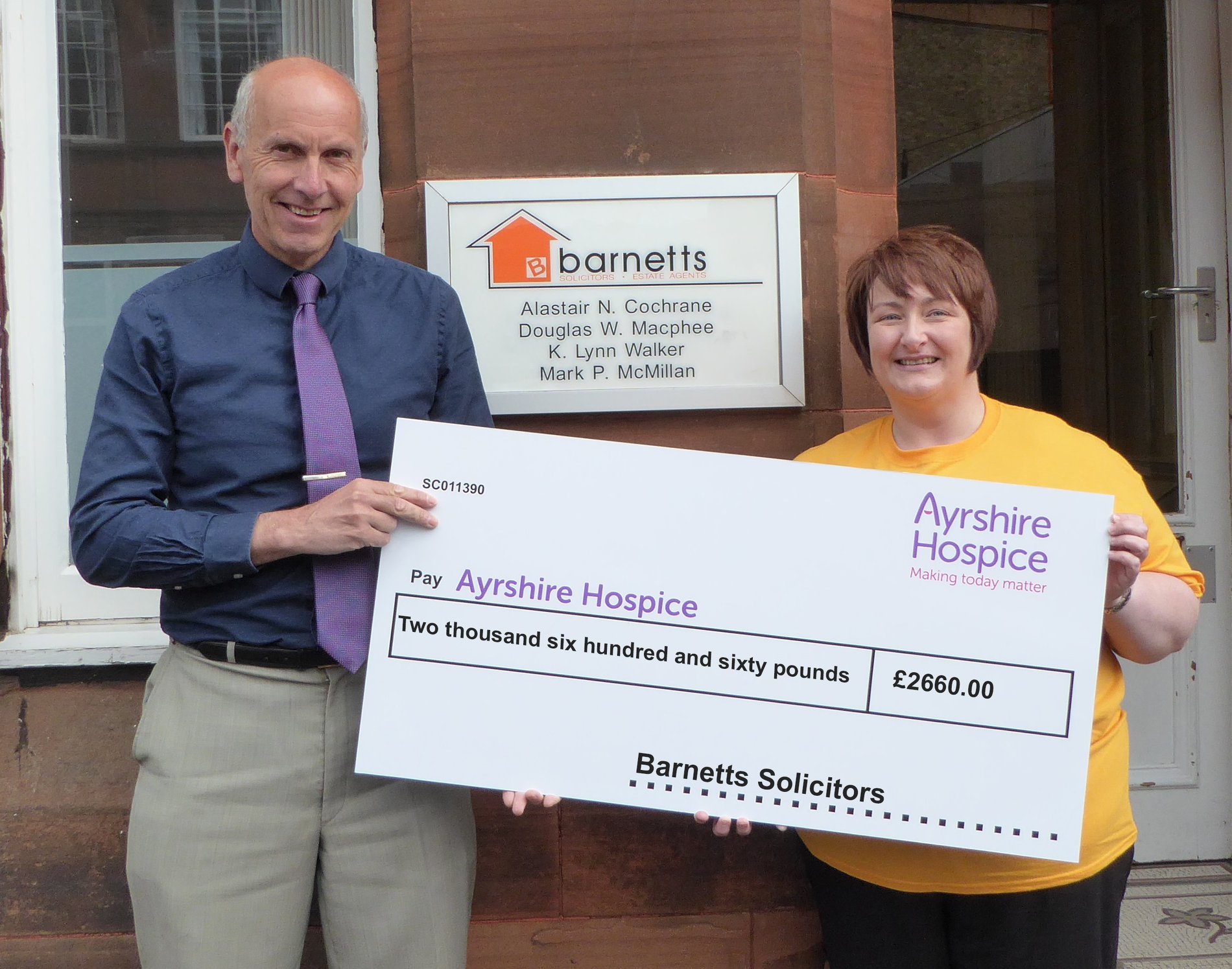 Barnetts, Solicitors are proud to continue our work with The Ayrshire Hospice. During last year's Make a Will Fortnight clients provided donations totalling £2660 which we were delighted to pass on to the Hospice.